Machines Utilized in our Factory:
Digital screen printer + embroidery machines
Mulit-head automatic embroidery machine
Tuka INA: sewing production system, intelligent hanger system
Brother GXT garment printer
Algotex Vega b 22: High performance plotter machine
Tukatech P4 automatic "tensionless" spreader
Tuka Laser w/ autofeed
SWF-KS Series: Embriodery Machine
Tukacut automatic fabric cutter machine
MX Series Overlock
3500P Pegasus Coverstitch
JUKI CP-18 Single Needle
3Q Special - Model: US-100EZ Trimming Machine
JUKI Smart Solutions Bartack
KANSAI Special Multi Machine
EX Series Overlock
JUKI LBH-1790S Eyelet
TEK-MATIC Trimming Machine
---
TUKAcut Automatic Fabric Cutting Machine
Accelerate sewn-goods manufacturing with eco-friendly and agile automatic fabric cutting machines. Precisely cut an expansive variety of materials up to 9 cm compressed with a vacuum seal, including knits, wovens, and industrial fabrics. Input marker cut data via USB or through the CAD system network for added flexibility. Laser cutting machine for fashion This high speed, single / low ply laser cutting machine is engineered for sampling, product development, or on demand manufacturing. TUKAcut Laser requires only one operator, and cuts almost any material. Intricate pieces are easily cut with precision, turning this machine into a new design tool for creatives. Use with a digital printer to mix prints for one or multiple styles in the same marker, and get the best efficiency while saving ink. Drive with CAD data or use the optical lens (optional) to automatically find the outline of pattern shapes.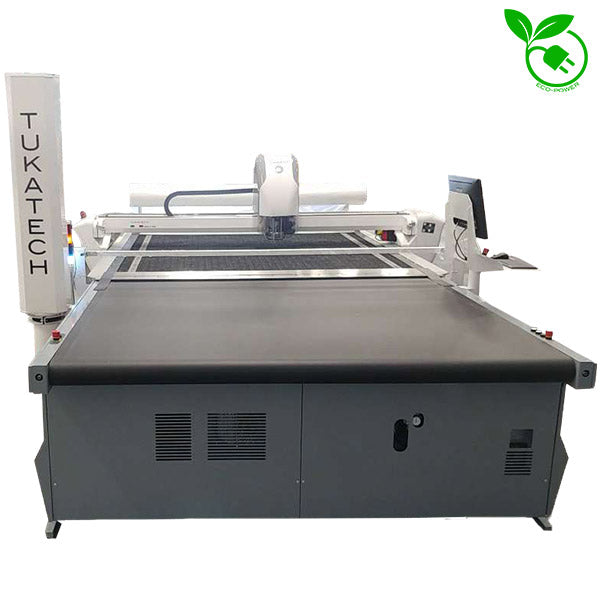 Brother GXT Garment Printer Digital
Standard, operator-friendly features and a large print head to substrate gap produce great looking prints. Automated maintenance enables consistent print quality and reliable operation Never sacrifice print quality for output speed. With a print resolution of 1200 x 1200 dpi combined with cutting edge Innobella Textile inks, your designs can incorporate the entire color spectrum and even minute details will print with fantastic clarity.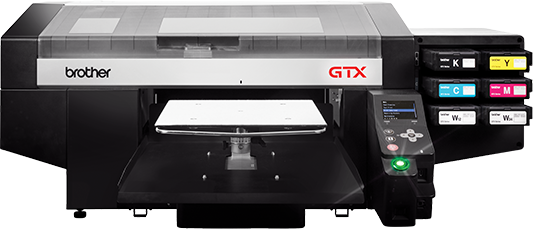 Algotex Vega B 22 Plotter machine LINK
VEGA B combines ALGOTEX's advanced technology and quality in a stable, stylish and ergonomic body. Each component is designed to achieve maximum efficiency, connecting easy use and precise results.
EGA B is the basic plotter of excellence: reliable, efficient, ergonomic.
PRINTING: excellent graphics, accurate dimensions
CARRIAGE: fast, fluid, increased quiet
BRAKE: mechanical, precise, optimal paper tension
DESIGN: ergonomic, exclusive, user-friendly
TUBE: single, stable, practical, interchangeable
VEGA B offers the skillful synthesis of the most advanced, consolidated technology in a design that is functional and accessible. An excellent product boasting numerous technical advantages: performance speed (65-130 sq m/h), compatibility with Windows systems, autonomous functioning guaranteed 24/7 and maximum quiet during the printing process.