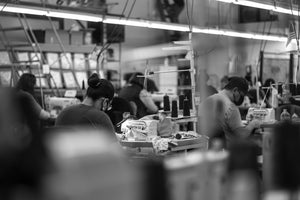 Made in Los Angeles, California.
For over 30 years, attention to detail has been the core of our company's DNA. Over100+ employees across our knitting mill and sewing factory work to ensure each product is 100% vertical; every garment offered is knit, cut, sewn, dyed and pressed in our Los Angeles based warehouse
Our sustainable blanks are offered in Supima & BCI cotton.
With over 13 million tons of waste across the fashion/textile industry, we make it a focal point at our company to ensure we are doing our part to shift the industry standard by using eco-friendly raw materials such as: organic cotton, recycled cotton, and recycled polyester. We repurpose our excess fabric production and include them in our blanks line instead creating waste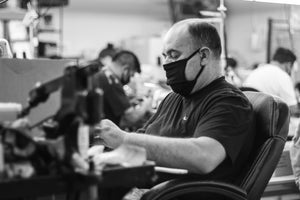 High Quality Low Minimums
Our blanks are produced with high-quality sewing, in house design services such as state of the art digital printing, embroidery, and garment dye. All of which can aid your brand in taking your designs to the next level.
No business is too big or small for Asher LA and we are happy to offer our products with no minimums. Customers have the option to purchase our in-stock products on demand with our in-stock colors or purchase custom colors
We look forward to working with you and your company.